Team
We take client service very seriously. Together as a team we are committed to providing exceptional service to all of our clients.
If you need to schedule an appointment or request any other service, please let us know. We will respond promptly. You may call or email us for assistance.
Feel free to contact Stephanie to set up a meeting: (307) 258-5421
Please contact the office with any service-related needs: (307) 473-7070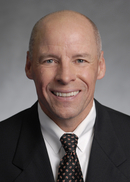 Kurt D. Bethke, CLU, ChFC
Wealth Management Advisor
www.kurtbethke.com
Kurt represents the Northwestern Mutual Wealth Management Company. He provides a foundation of expertise in many areas of planning - financial, retirement, estate, insurance and philanthropic - that enables us to create a multi-faceted strategy to address your financial needs. In his capacity as a fiduciary advisor, Kurt will act in your best interest by following a comprehensive process during the planning and execution of your long-term financial objectives. Kurt works with my team and our clients as our Investment Specialist with larger investable assets. Our clients have found Kurt to be very professional, knowledgeable, and always very prompt in addressing their every need.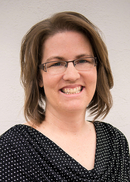 Stephanie M. Forsell
Director of Client Services
Office 307-473-7070

Practice Manager, Calendar Management, Financial Illustrations, Overseeing the Underwriting Process, Client Service Requests
Stephanie has been with the firm since 2008. She is contracted as an Associate Financial Representative. Her role as practice manager focuses on running the day-to-day operations of the firm, including scheduling, preparing for appointments, and assisting clients with their insurance service needs. Her biggest focus for our clients is their complete
happiness and satisfaction with each interaction of our firm.
Stephanie enjoys spending time with her family and friends. She enjoys reading and experimenting with new recipes. She and her family also enjoy camping and four-wheeling when the Wyoming weather allows.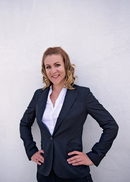 Mary C. Krueger
Director of Insurance Services
Office 307-473-7070

New Client Applications, Underwriting, Client Service Requests
Mary has been with the firm since 2015 and is the newest member of the team. Her role focuses on
running the day-to-day insurance application operations of the firm. Her goal is to make the application and underwriting process as seamless as possible for our clients.